Last week news broke that Binance, which is considered to be the biggest cryptocurrency exchange platform has launched its own Binance Chain as a precursor to the unveiling of its decentralized exchange, the BinanceDEX. The launch of Binance chain sets the stage for the transition of Binance from being a company into becoming a community.
In addition, the Binance Chain is a big deal because it could prove to be a worthy competitor to Ethereum as a platform for listing projects and issuing tokens as it's backed by Binance, which is one of the most powerful forces in the crypto sphere. Ethereum's rise to prominence was solely hinged on the platform it created for other people to launch Blockchain projects without necessarily setting up a new Blockchain from scratch.
And tokens are already being issued on Binance Chain!
ChangeNow's NOW token will be the first token to be issued on Binance Chain. The information about the listing was posted on Binance Community and there are hints that ChangeNow's NOW token might also be the first token that will be listed on Binance DEX.
Binance has already asked people on Twitter on whether ChangeNow should be listed on Binance DEX. Interestingly, Changpeng Zhao (CZ), Binance's Founder and CEO admits that ChangeNow is both a peer and competitor to Binance; yet, he personally supports having them listed as the first token on Binance DEX.
He then went ahead and Tweeted: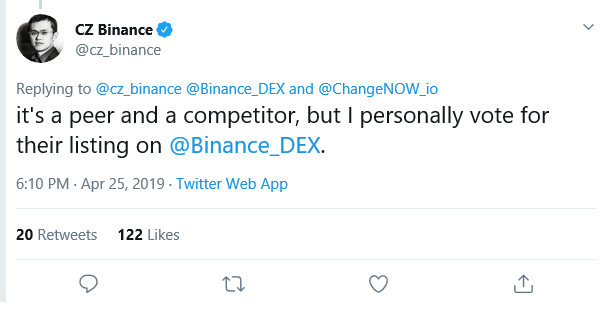 What's so special about ChangeNow?
By the way of introduction, ChangeNow is a cryptocurrency exchange that allows people to swap cryptocurrencies, registration-free. The mechanics are not exactly peer-to-peer; you are essentially sending them the crypto you'd like to have exchanged, they check their integrated exchanges for the best rate, and send the exchanged funds to your wallet, hassle-free. You are also entitled to NOW tokens as a bonus for each time you exchange tokens on the platform.
ChangeNow's key selling point is that it doesn't require any KYC, it doesn't ask for emails, signups, passwords, and there are no limits to the number of times or number of cryptocurrencies you can swap.
ChangeNow's move to issue its NOW token on Binance Chain and to have it listed on Binance DEX is strategic on many fronts.
Binance has grown to become a major stakeholder in the global cryptocurrency market thanks to its unique value proposition as a crypto exchange. Binance slashed the commission fee on altcoin trades by 50% when you pay with its own native BNB token. Binance has a large cross-section of altcoins on its platform, it has simple UI that makes trading easy for non-technical folks.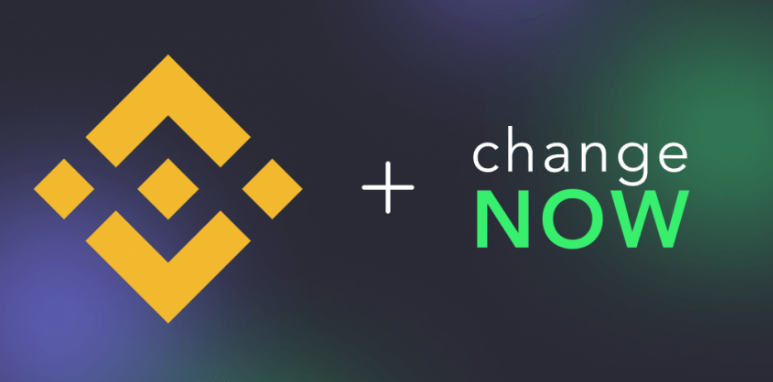 The launch of the Binance Chain also heralds a new era in the trading of crypto assets by enhancing usability, liquidity, and performance.
With the launch of the Binance Chain, BNB has now been migrated from being an ERC-20 token to be a BEP-2 token and Binance Chain's native asset. The implication is that you'll need BNB to conduct transactions on Binance DEX.
From a trading/investor standpoint, Binance Coin BNB has delivered an incredible performance in the last one year at a time when most cryptocurrency projects were struggling to survive amidst strong bearish sentiments. It has scored more than 80% price gains in the last year and it is the only top coin that has tested its historical high in the same period.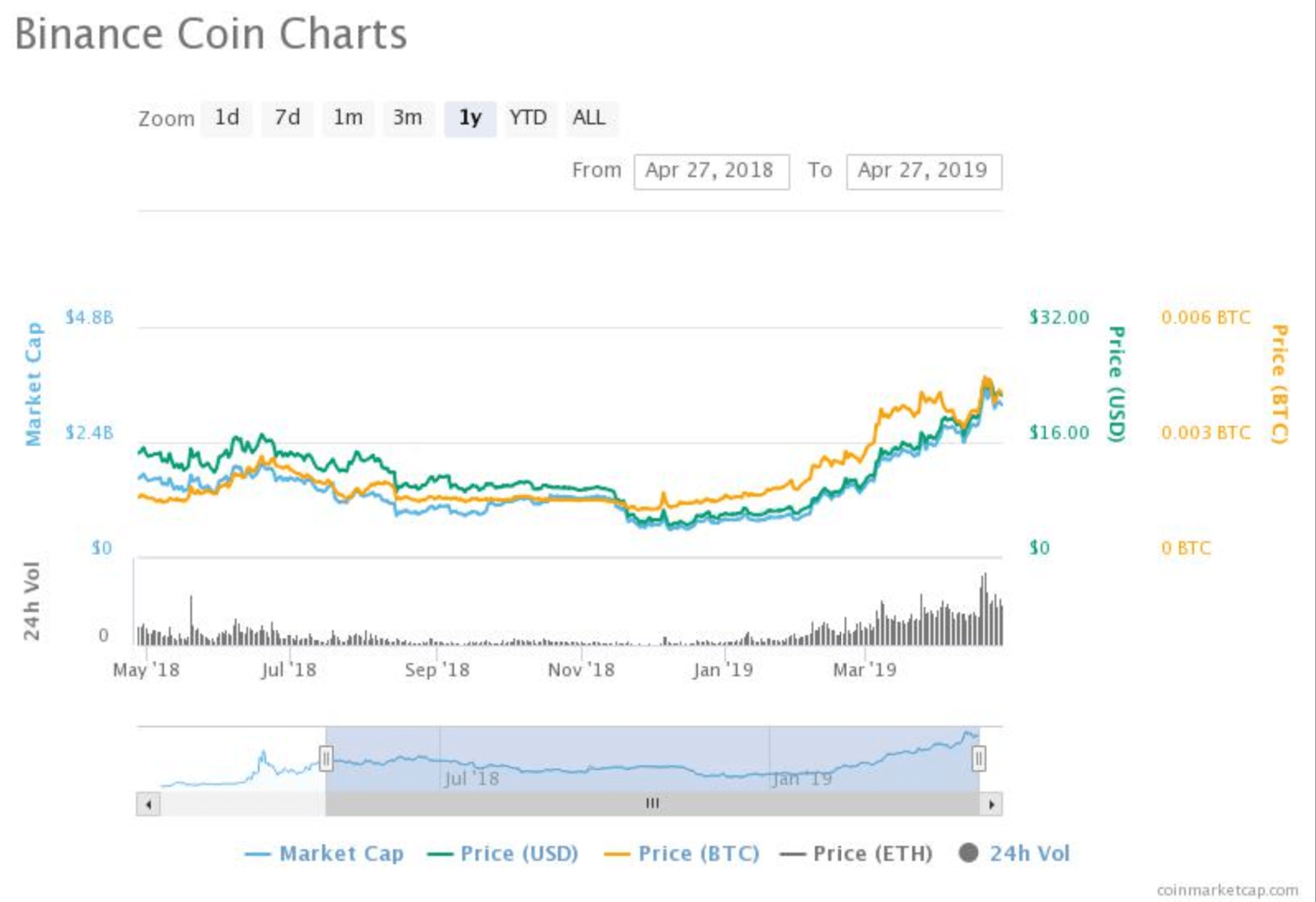 Decentralized exchanges are the future of crypto
Trading activities are not yet live on Binance DEX, but you can expect trading to commence immediately after a few tokens and the initial trading pair have been listed on the exchange.
There has been much talk about decentralized exchanges over the last two years because of their potential to deliver a truly transparent crypto trading experience. In addition, the centralized nature of cryptocurrency exchanges makes an irony of the decentralized philosophy at the core of cryptocurrencies.
Decentralized exchanges will also make it easier for cryptocurrency traders and investors to have more control over their assets without risking loss, theft, or mismanagement from a centralized gatekeeper. In the words of Changpeng Zhao, "We hope this brings a new level of freedom to our community. We'll work closely with projects and teams to grow the entire ecosystem."
Blockchain projects can now easily leverage its NOW Swaps to transition their ERC-20 tokens to the Binance Chain. For a limited time, ChangeNow will facilitate the swaps at a 1:1 rate without charging transaction fees. NOW Swaps is also available in Change's API to enable its partners include NOW Swaps offers into their services.
Image: Pixabay
The post ChangeNow's NOW Token Overtakes Peers as the First Issued Token on Binance Chain appeared first on NewsBTC.
* First published on newsbtc.com