Ever since the crypto asset market began to express signs of onset bear market blues, investors have clamored for oases. While many have cast aside investments in decentralized application-centric platforms, like Ethereum and EOS, for Bitcoin to hedge their formerly-diversified portfolios, many have glossed over MakerDAO, a platform that exemplifies the decentralization and democratization of financial services.
Related Reading: OmiseGO and MakerDAO Collaborating for a Decentralized Financial Future
Ethereum DApp Use Wanes
Research completed by LongHash, recently claimed that blockchain applications, so-called "DApps," have seen minimal levels of adoption, in spite of their often unique natures. The outlet remarked that on February 1st, a mere 180 out of the 1812 Ethereum DApps that had associated ERC-2o token transactions saw use. Even more harrowing was that 13% of utilized applications had upwards of 100,000 transactions on January 31st.
Kevin Rooke, a Canadian crypto researcher, corroborated these figures. Citing data from DAppRadar, Rooke noted that 86% of live applications on Ethereum had zero users on February 9th, while 7% of DApps on the same platform had posted Ether volumes within the same time frame.
There are now 1375 live ETH dApps.
86% of them had 0 users today.
93% of them had 0 tx volume today.

Across all platforms there are now 1828 live dApps.
77% of them had 0 users today.
85% of them had 0 tx volume today. pic.twitter.com/jUHZYuhPTz

— Kevin Rooke (@kerooke) February 10, 2019
Although these numbers are foreboding, especially considering some Ethereum proponents' thesis that decentralized applications are poised for mainstream adoption, there is a silver lining. And a quite big one at that.
MakerDAO Outperforms Falling Bitcoin Price
Over recent months, MakerDAO, a project that is centered around blockchain-based loans and the Dai stablecoin, has embarked on a quiet rise to fame. Although the project's efforts have gone mostly unnoticed, Rooke cracked the seal on effectively one of the best-kept secrets in crypto on Sunday, as he unveiled a chart outlined Maker's sudden spurt in adoption.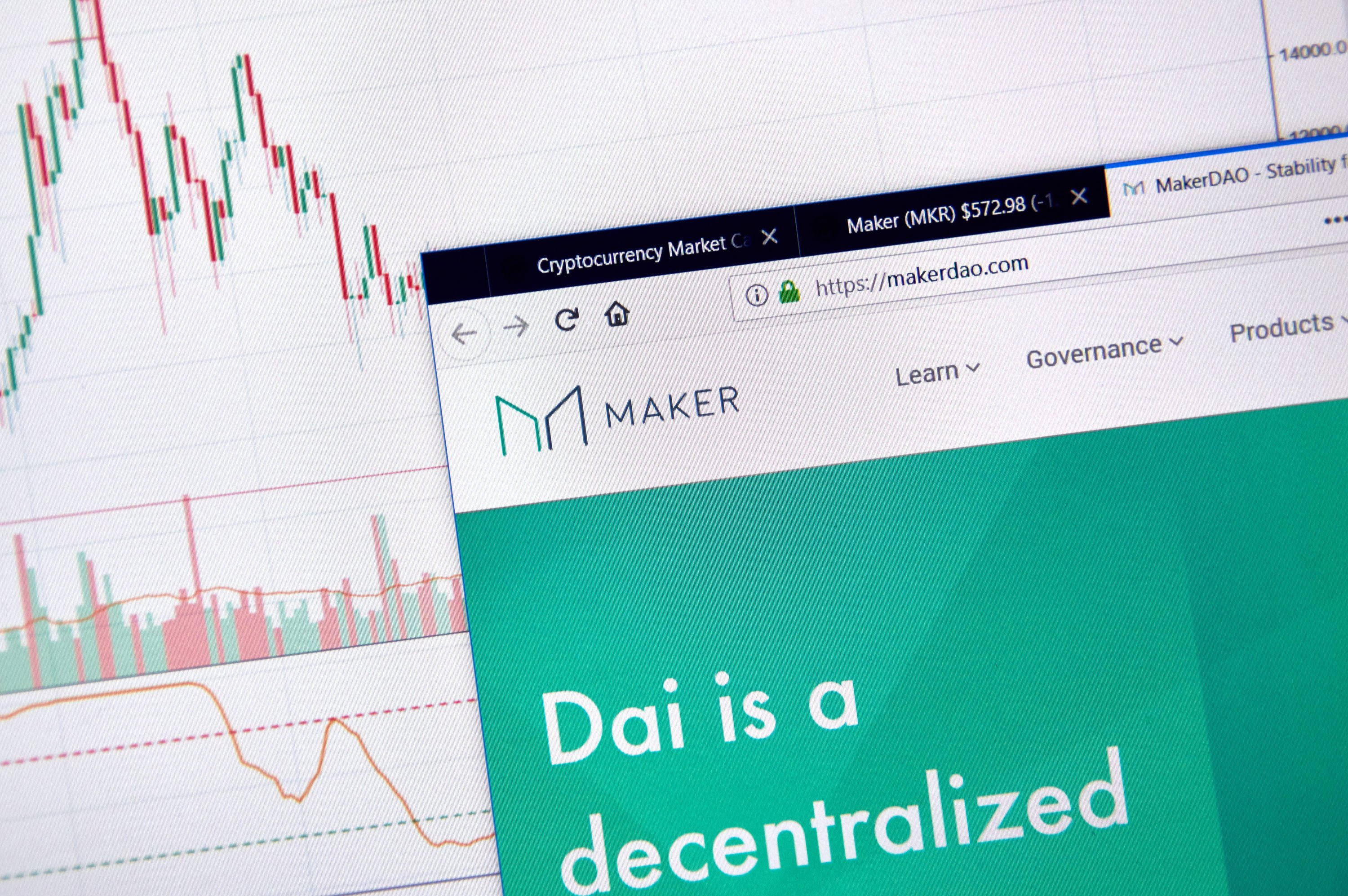 He noted that over two million Ether is held in MakerDAO's decentralized finance smart contract. With there being 104 million currently in circulation, Maker's operations have occupied 2% of the cryptocurrency. While this may not seem impressive, especially considering that MKR, the first of two tokens pertaining to the project, has a market capitalization of $520 million, MakerDAO's growth has been jaw-dropping.
Data from LongHash only underscored the project's ability to garner traction amid market downturns. It was explained that there are now 7,300 addresses actively using Dai, the second token in the MakerDAO ecosystem. This may be impressive in and of itself, but this figure is purportedly growing by 20% monthly. LongHash explained the importance of this statistic:
"While DApps struggle to retain users, and ICO funding has dried up, Dai represents a bright spot in 2019's cryptocurrency landscape."
Ryan Selkis, the chief executive of Messari, also threw his hat in on the matter. In a cheeky comment on Twitter, Selkis, a long-time crypto insider that was part of Digital Currency Group's founding team, noted that while Maker is "complex to a newcomer," it is a "top crypto project to watch.
Featured Image from Shutterstock
The post What Crypto Winter? Ethereum Based MakerDAO Posts Staggering Growth appeared first on NewsBTC.
* First published on newsbtc.com