This week, prominent U.S.-based crypto exchange Gemini revealed it had become the first-ever cryptocurrency exchange and custodian to successfully complete a System and Organization Controls (SOC 2) for Service Organizations Type 1 examination.
The SOC 2 examination was conducted by "Big Four" auditor Deloitte & Touche LLP, and helps cement Gemini's reputation for pushing the envelope for cryptocurrency compliance and regulation, and its status as an industry standard-setting leader in the crypto space.
Gemini Completes SOC 2 Exam, Proving Compliance and Security Prowess
SOC 2 reviews are a financial industry standard for determining if a service organization – such as an exchange – are up to speed on security compliance, and are equipped to keep customer's funds safe. Currently, only Gemini has the bragging rights that their exchange demonstrates a high enough level of security to pass Deloitte's review.
Gemini says that the exchange was built with a "security-first mentality from the start," allowing the exchange to easily meet the benchmarks in Deloitte's examination, which are set by the American Institute of Certified Public Accountants.
Related Reading | Gemini Launches Mobile App, Says Crypto Is Here to Stay
The SOC 2 explored Gemini's infrastructure, exchange application, customer database, and the exchange's "institutional-grade cryptocurrency storage system."
Gemini's goal with the review was to provide additional assurance for investors and regulators alike that any funds stored on the exchange are safe and secure – something that is desperately needed in an industry plagued with record-breaking levels of hacks and theft. The firm also plans to conduct the review annually, and is seeking a SOC 2 type 2 examination some time in 2019.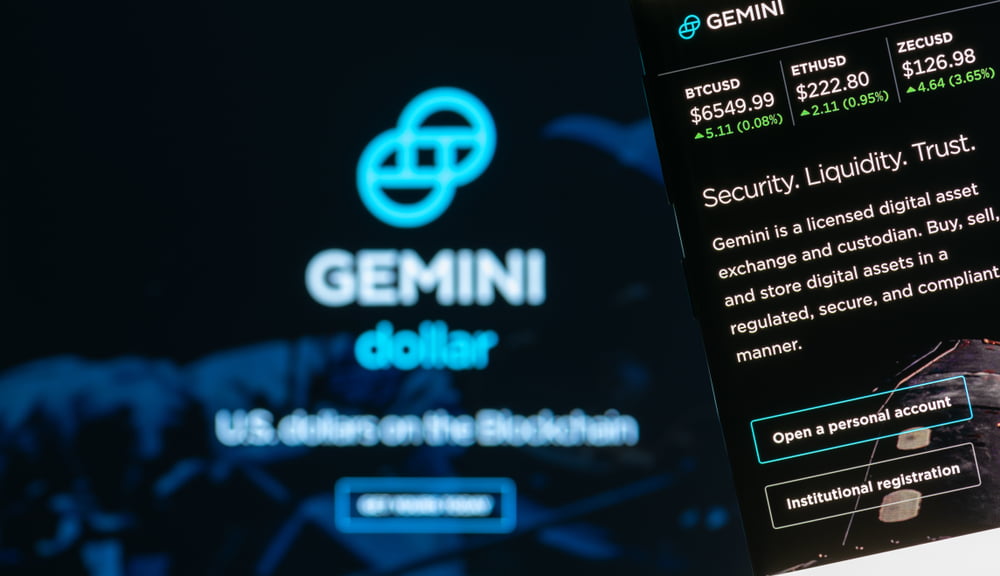 Gemini Is Setting the Bar for the Crypto Industry
Gemini co-founders Cameron and Tyler Winklevoss are early Bitcoin supports and are among the few executives who are working tirelessly to elevate the crypto industry both in the eyes of investors, as well as in the face of key financial market regulators such as the Securities and Exchange Commission and the Commodity Futures Trading Commission.
In addition to the recent SOC 2 completion, Gemini also offers digital asset insurance from London-based global professional services company Aon. According to a press release, Gemini was approved after "demonstrating to underwriters that the company is a leading, best-in-class exchange and custodian."
Related Reading | Winklevoss Twins Believe Bitcoin Will Surpass Gold, Remain Leading Crypto
The insurance provides peace of mind for investors using the Gemini platform, as any assets stored on the exchange are covered by Aon. Gemini also insures USD deposits through the Federal Deposit Insurance Corporation that often insures the funds at traditional institutions such as banks and credit unions.
The Winklevoss twins are also in support of cooperating with regulators to improve the state of the crypto industry. Last year, the twins proposed the creation of a Self-Regulatory Organization that could help govern the crypto industry in the United States, and alleviate regulator's concerns that the crypto industry is rife with risk for investors.
The duo were also said to have attended a closed-door meeting with executives from Nasdaq and more to discuss further legitimizing the industry.
Gemini's work to improve the overall industry is desperately needed during a time when cryptocurrency exchanges are repeatedly hacked, and crypto-related theft climbs to new heights.
The post Professionalism in Crypto is Desperately Needed and Gemini is Setting Industry Standards appeared first on NewsBTC.
* First published on newsbtc.com